1972 Piper Cherokee 140 - N2818T
Serial Number: 28-7225239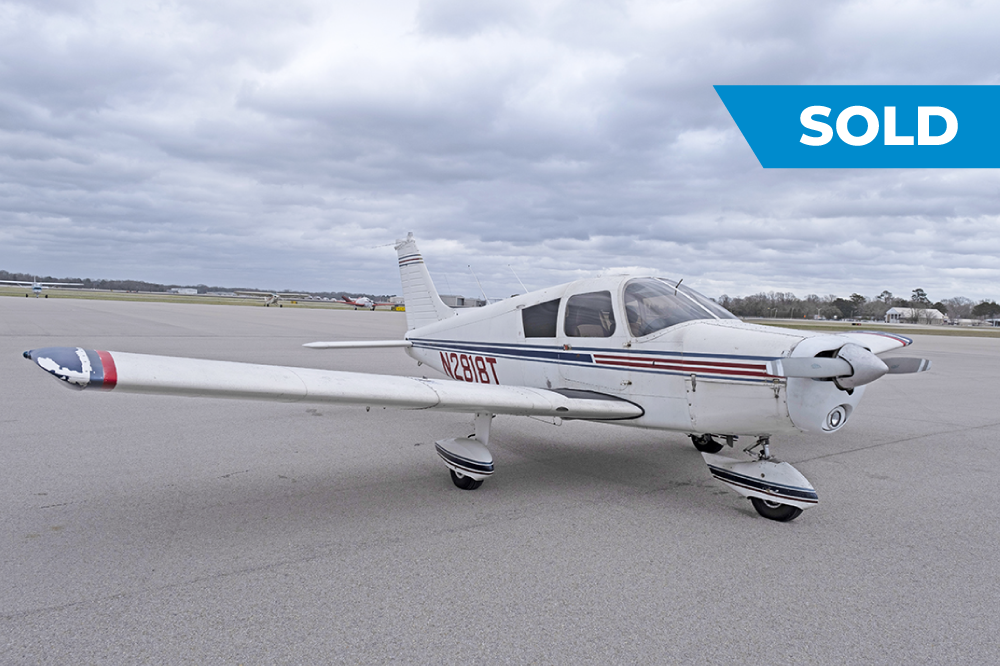 Hancock Aviation presents this 1972 Piper Cherokee 140. This well-equipped aircraft is ready for IFR flying with its Garmin 430 WAAS and Autoflite II Autopilot. The engine boasts over 700 hours until TBO, and a recent new carpet installation adds to the comfortable flying experience. With a fresh paint job, this Cherokee has the potential to look brand new and make an impression wherever it flies. Don't wait any longer to find out more. Contact us today and learn how this airplane can be yours!
Specifications
General Specs

Airframe

Engine

Prop

Additional Equipment

Avionics

Exterior

Interior

Inspection Status
General Specs
Year: 1972
Manufacturer: Piper
Model: PA-28-140
Serial Number: 28-7225239
Flight Rules: IFR
Based At: KBTR
Airframe
Total Time: 6,464.68 Hours
Range: 400 Nautical Miles
Max Takeoff Weight: 2,150 Pounds
Fuel Capacity: 50 Gallons
Engine
Engine Make & Model: Lycoming O-320-E3D
Engine Serial Number: L-37900-27A
Engine Time: 1,218.85 SMOH
Overhaul Date: 8-17-2014
Overhaul By: A&P Field Overhaul
Prop
Prop Make & Model: Sensenich 74DM6-0-58
Prop Serial Number: A60524
Number of Blades: 2
Prop Time: 2,184.16 Hours Since New


Additional Equipment
Alcor EGT Gauge Horizon
P-1000 Digital Tachometer
Pilot's Toe Brakes
Co-Pilot PTT
Avionics
PS Engineering PMA6000M-C Audio Panel
Garmin GNS-430W GPS/NAV/COM
Bendix/King KX 125 NAV/COM
Garmin GTX-320 Transponder
Piper Autoflite II Autopilot
uAvionix TailBeacon ADS-B Out
Exterior
Details: Overall White with Blue & Red Accents
Rated: 3.5/10

Interior
Number of Seats: 4
Details: Overall Brown with Black & Cream Accents
Rated: 5/10
Inspection Status
Annual Inspection Due: 5-1-2023
Transponder Due: 7-31-2024
ELT Battery Due: 7-31-2024
---
All Specifications Subject To Verification Upon Inspection
The airplane is still being actively flown, so times are subject to change.
Photo Gallery