1980 Mooney M20K 305 Rocket - N231QH
Asking Price: $170,000.00
Serial Number: 25-0358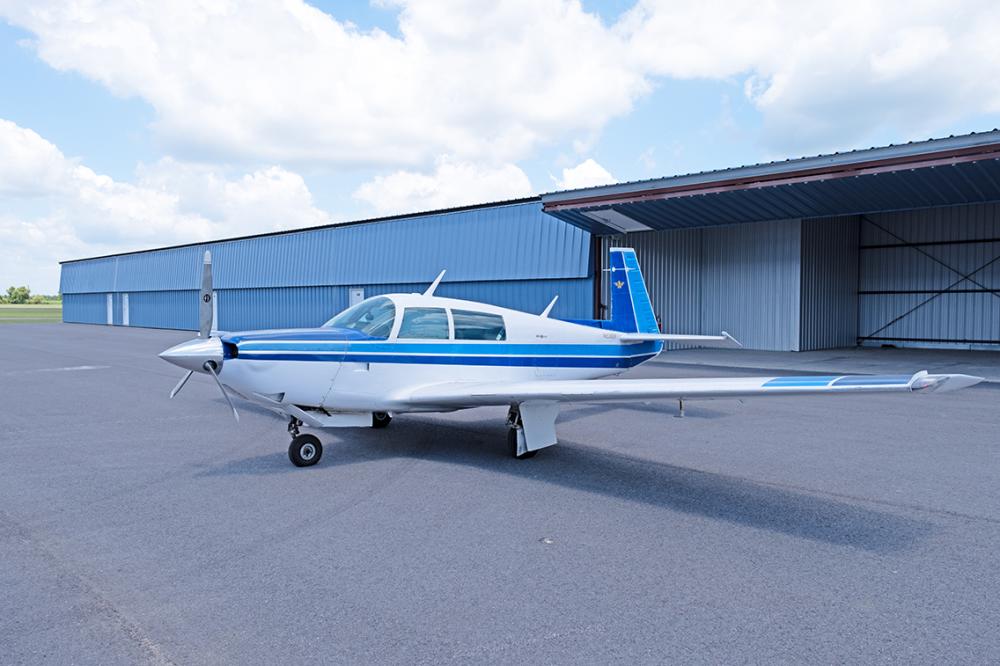 Hancock Aviation proudly showcases this 1980 Mooney M20K "Rocket". Equipped with a 305 Horsepower Turbocharged Continental, this aircraft lives up to its "Rocket" moniker! Outfitted with Long Range Fuel Tanks and modern Garmin avionics, it stands ready for cross-country voyages. Reach out to discover more!
Request Info
Please provide your information below to receive the digital logbooks on this aircraft.
Specifications
General Specs

Airframe

Engine

Prop

Additional Equipment

Avionics

Exterior

Interior

Inspection Status
General Specs
Year: 1980
Manufacturer: Mooney
Model: M20K
Serial Number: 25-0358
Flight Rules: IFR
Based At: KAPS
Airframe
Total Time: 1,802.0 Hours
Range: 1,000 Nautical Miles
Max Takeoff Weight: 3,200 Pounds
Useful Load: 1,029.9 Pounds
Fuel Capacity: 106 Gallons
Engine
Engine Make & Model: Continental TSIO-520-NB
Engine Serial Number: 290512-R
Engine Time: 455.9 SMOH
Overhaul Date: 4-8-2000
Overhaul By: Field Overhaul by A&P
Prop
Prop Make & Model: McCauley 3AF32C505
Prop Serial Number: 984051
Prop Time Since Overhaul: 71.41
Overhaul By: Memphis Propeller Service Inc
Overhaul Date: 3-14-13
Number of Blades: 3


Additional Equipment
EI US-8A Engine Analyzer
Horizon Digital Tachometer
JPI Digital TIT
Shadin Fuel Flow Indicator
Standby Vacuum System
Rocket Engineering Conversion
PreciseFlight Speedbrakes
Monroy Long-Range Fuel Tanks
Rocket Gross Weight Increase
Avionics
Garmin GMA 342 Audio Panel
Garmin GNX-375 GPS/Transponder
Garmin GNS255a NAV/COM
Garmin GTR225 COM
Century 41 Autopilot
BFGoodrich Stormscope
Exterior
Details: Overall White with Blue Accents
Rated: 5.5/10
Interior
Number of Seats: 4
Details: Overall Blue with Black & White Accents
Rated: 5/10
Inspection Status
Annual Inspection Due: 11-1-2023
---
All Specifications Subject To Verification Upon Inspection
The airplane is still being actively flown, so times are subject to change.
Photo Gallery