1963 Cessna 210C - N3695Y
Serial Number: 21058195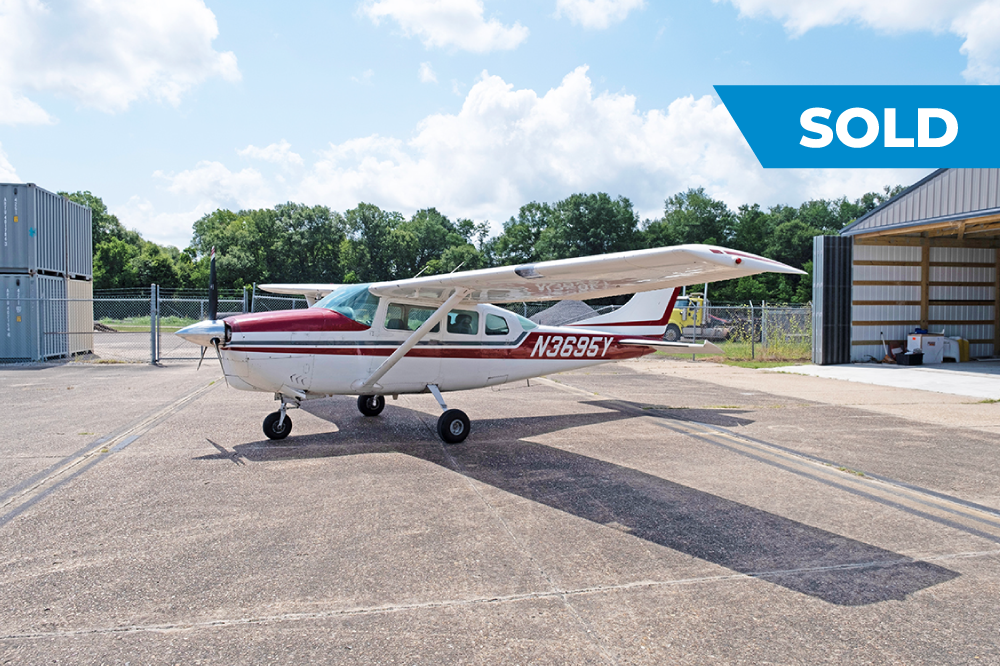 Hancock Aviation proudly presents this well-maintained Cessna 210C, showcasing exceptional quality and performance. With its recently overhauled engine, this remarkable 210 is primed and prepared for a new owner to unleash its full potential. Offering remarkable value for its price, this aircraft is a highly capable platform, poised to embark on countless future adventures. Take the first step towards owning this great aircraft by contacting us today.
Specifications
General Specs

Airframe

Engine

Prop

Additional Equipment

Avionics

Exterior

Interior

Inspection Status
General Specs
Year: 1963
Manufacturer: Cessna
Model: 210C
Serial Number: 21058195
Flight Rules: IFR
Based At: KOPL
Airframe
Total Time: 5,249.37 Hours
Range: 700 Nautical Miles
Max Takeoff Weight: 3,000 Pounds
Useful Load: 1,085.75 Pounds
Fuel Capacity: 65 Gallons
Engine
Engine Make & Model: Continental IO-470-S
Engine Serial Number: 102773-S-1
Engine Time: 544.59 SMOH
Overhaul By: Jewell Aviation Inc.
Overhaul Date: 3-21-2018
Prop
Prop Make & Model: McCauley D3A36C435-A
Prop Serial Number: 010295
Number of Blades: 3
Prop Time: 1,217.02 Hours Since New
Manufactured Date: 7-30-2001
Additional Equipment
McCauley 3-Blade Propeller STC
ADC Oil Filter Adapter
Avionics
King KMA 24 Audio Panel
King KX-155 NAV/COM
Garmin GNS-430W GPS/NAV/COM
Garmin GTX-330ES Transponder
EI UBG-16 Engine Analyzer
InterVOX Intercom System
Exterior
Details: Overall White w/ Red & Gray Accents
Rated: 6/10
Interior
Number of Seats: 4
Details: Overall Tan w/ Brown Accents
Rated: 6/10
Inspection Status
Annual Inspection Due: 7-1-2024
---
All Specifications Subject To Verification Upon Inspection
The airplane is still being actively flown, so times are subject to change.
Photo Gallery