1977 Piper Lance - N38575
Serial Number: 32R-7780444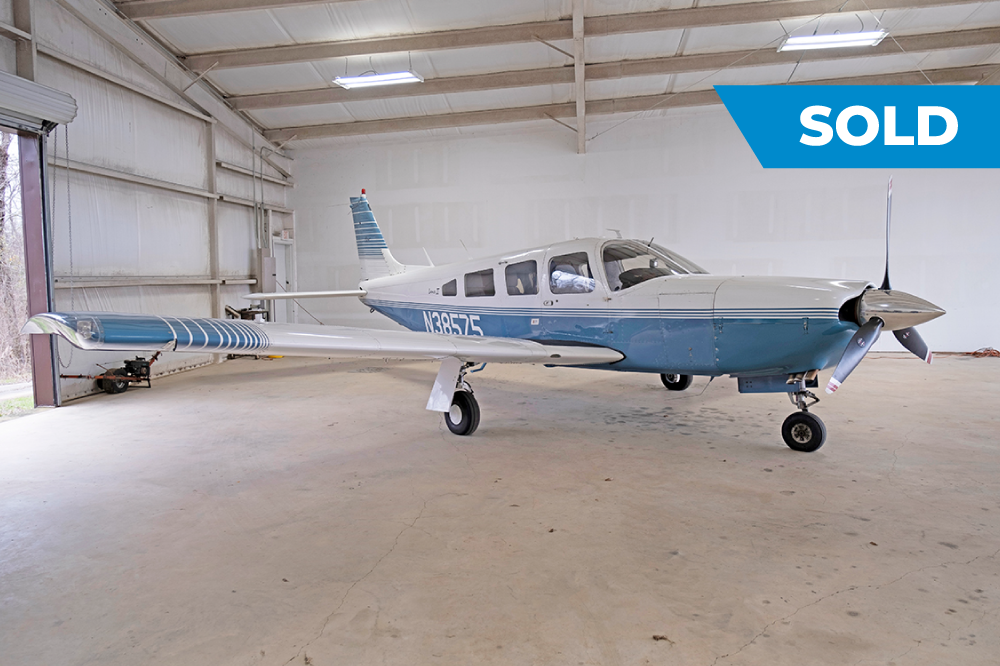 Discover this 1977 Piper Lance from Hancock Aviation - the perfect combination of vintage style and modern technology. With advanced Garmin avionics and a reliable autopilot system, this aircraft will make your flying experience safe and efficient. Despite its age, the interior and exterior cosmetics have been well-maintained, and the engine still has plenty of life left in it. Ready to take your flying to the next level? Contact us today to learn more about this impressive airplane.
Specifications
General Specs

Airframe

Engine

Prop

Additional Equipment

Avionics

Exterior

Interior

Inspection Status
General Specs
Year: 1977
Manufacturer: Piper
Model: PA-32R-300
Serial Number: 32R-7780444
Flight Rules: IFR
Based At: KDTN
Airframe
Total Time: 5,408.75 Hours
Range: 1,000 Nautical Miles
Max Takeoff Weight: 3,600 Pounds
Useful Load: 1403.99 Pounds
Fuel Capacity: 98 Gallons
Engine
Engine Make & Model: Lycoming IO-540-K1G5D
Engine Serial Number: L-16771-48A
Engine Time: 1,529.95 SMOH
Overhaul Date: 3-20-2009
Overhaul By: Mena Aircraft Engines, Inc.
IRAN By: Mena Aircraft Engines, Inc.
IRAN Date: 8/12/2021
78.86 Hours Since IRAN
Prop
Prop Make & Model: McCauley B3D36C433
Prop Serial Number: 080307
Prop Time Since Overhaul: 471.95
Overhaul By: Memphis Propeller Service, Inc.
Overhaul Date: 2-11-2015
Number of Blades: 3


Additional Equipment
Electric Trim
Overhead Vent Fan
ACK E-04 ELT
Aerosafe Standby Instrument Air System
GAMIjectors Fuel Nozzles
LoPresti Speed Merchants Wingtips
LoPresti Speed Merchants Wheel Hub Caps w/ Access Door
Avionics
Collins AMR-350 Audio Panel
Garmin GNS-530W GPS/NAV/COM
Garmin GNC 300XL GPS/NAV/COM
Garmin GPSmap 496 Portable GPS
Garmin GTX-345 Transponder "ADS-B IN & OUT"
Narco DME-195 DME
Insight StrikeFinder
PS Engineering PM3000 Intercom
Piper Altimatic IIIC Autopilot
JPI EDM-700 Engine Analyzer w/ Fuel Flow
Exterior
Details: Overall White with Light Blue Accents
Rated: 6.5/10
Interior
Number of Seats: 6
Details: Overall Blue with Gray & Cream Accents
Rated: 6.5/10
Inspection Status
Annual Inspection Due: 12-31-2023
Pitot-Static Due: 10-31-2024
Transponder Due: 10-31-2024
---
All Specifications Subject To Verification Upon Inspection
The airplane is still being actively flown, so times are subject to change.
Photo Gallery