1977 Piper Turbo Arrow III - N38201
Serial Number: 28R-7703188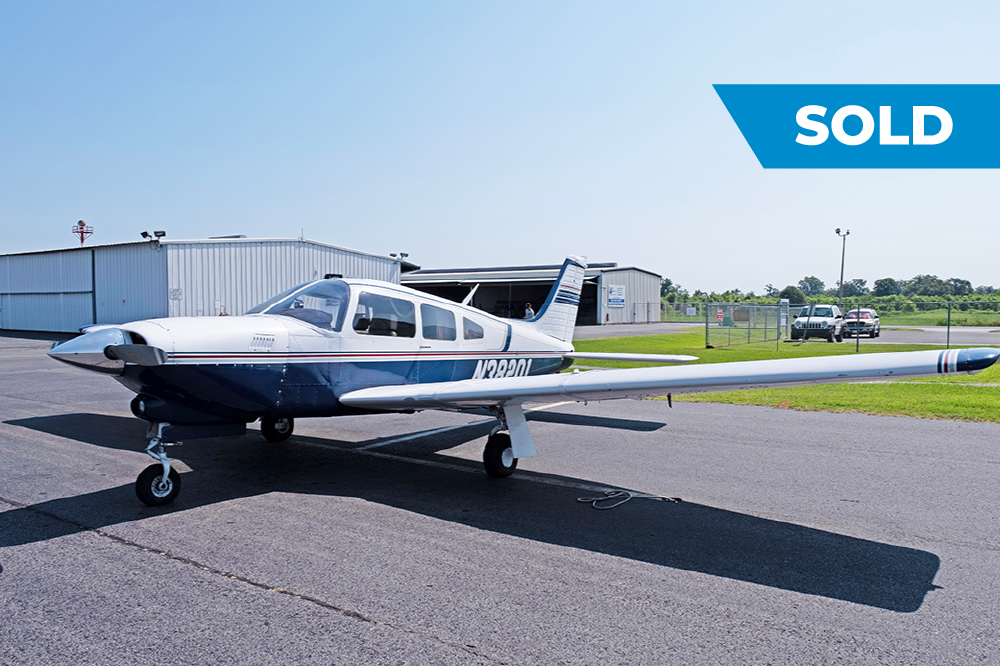 Hancock Aviation proudly showcases this Piper Turbo Arrow III. Boasting an engine well within its optimal operational span till TBO, it's a true pilot's delight. It's further equipped with many desirable modifications, including a Merlyn Wastegate, Laminar Flow Systems Speed Enhancements, and a robust Standby Vacuum System. Contact us for a detailed logbook review and envision the thrilling journeys awaiting you with this aircraft!
Specifications
General Specs

Airframe

Engine

Prop

Additional Equipment

Avionics

Exterior

Interior

Inspection Status
General Specs
Year: 1977
Manufacturer: Piper
Model: PA-28R-201T
Serial Number: 28R-7703188
Flight Rules: IFR
Based At: KREG
Airframe
Total Time: 4,924.63 Hours
Range: 650 Nautical Miles
Max Takeoff Weight: 2,900 Pounds
Useful Load: 1,009.0 Pounds
Fuel Capacity: 77 Gallons
Engine
Engine Make & Model: Continental TSIO-360-FB
Engine Serial Number: 299589-R
Engine Time: 674.95 SMOH
Overhaul Date: 2-4-2014
Overhaul By: Pacific Continental Engines, Inc.
Prop
Prop Make & Model: Hartzell BHC-C2YF-1BF
Prop Serial Number: AM3015
Prop Time Since Overhaul: 430.63
Overhaul By: Santa Monica Propeller Service, Inc.
Overhaul Date: 8-29-2016
Number of Blades: 2


Additional Equipment
Blower Fan
Hobbs Meter
Primer System
Concorde Battery
GAMI turboGAMIjector Fuel Nozzles
Merlyn Wastegate
Laminar Flow Systems Speed Enhancement Kit
Standby Vacuum System
Avionics
Bendix/King KMA-24 Audio Panel
Garmin GNS-430W GPS/NAV/COM
Bendix/King KX-155 NAV/COM w/ GS
Bendix/King KT-76A Transponder
PS Engineering PM 1000 II Intercom System
Piper AutoControl IIIB AutoPilot
uAvionix tailBeacon ADS-B Out
Air Gizmo iPad Mini Mount
Aspen EFD 1000 PRO
S-TEC Electric Trim
S-TEC Altitude Hold System ST-730
JPI EDM-800 Engine Analyzer
Exterior
Details: Overall White w/ Blue, Gray, & Red Accents
Rated: 6.5/10
Interior
Number of Seats: 4
Details: Overall Gray w/ Blue, Red, & Black Accents
Rated: 6.5/10
Inspection Status
Annual Inspection Due: 11-1-2023
---
All Specifications Subject To Verification Upon Inspection
The airplane is still being actively flown, so times are subject to change.
Photo Gallery